w3/max – Warehouse management without tradeoffs
With the standard WMS w3/max, all known warehouse structures can be managed. It allows to create storage areas and storage places which can be distributed among areas, zones and classes. w3/max is capable of handling multiple clients and allows several languages.
w3/max enables you to describe arbitrary organizational drains in the warehouse. Common put-away and picking-strategies are adjustable.
Apart from the articles' masterdata w3/max offers the possibility to add attributes individually, e.g. data about packaging hierarchies and packaging size, supply amounts, allocation of certain articles to certain storage places or information about necessary inventory checks during picking.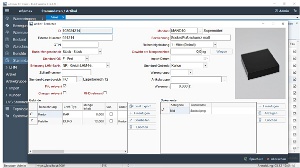 Among others, w3/max supports the following tasks of warehouse logistics:
Delivery:
announcement of deliveries
processing of the qualitative and quantitative goods check on arrival
arbitrary repacking of the incoming delivery units
identification of consignments
manual or automatic storage place assignment
labeling for identification with dynamic barcodes (internal or EAN)
control of put-away
printing of warehouse documents
Your advantages:
Integration of the whole warehouse
All WMS functions within the standard
Short throughput times for the warehouse
Work with minimal error ratio
More efficient material flow shaping
Implement paperless stock management
Elimination of work and process steps
Save time and money
Dispatch:
processing of orders of contracting partners
planning of shipping
manual or automatic planning of picking, taking into account certain strategies and optimization of the picking
printing of picking-lists or wireless processing of the picking
control of the picking
confirmation of prepared deliveries
printing of documents for storage or shipment
Further functionalities:
stock-taking
collection of reusable loading units (e.g. palettes)
processing of complaints and returned goods
blockage of warehouse objects
goods administration on the basis of their quality status
processing of best-before dates and batches
processing of internal transportation orders in the warehouse
During the whole storage process, it is possible to identify article and loading unities on the basis of internal or EAN barcodes which can be printed or scanned. With a data radio communication certain warehouse functionalities can be processed by portable terminals.
* * *
w3/max Product sheet as PDF (in German, 1638 kB)
w3/max System specification as PDF (in German, 739 kB)
Modules for your WMS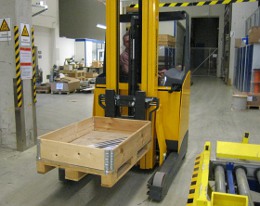 WMS accounting
The warehouse management suite of Dortmund's w3logistics AG offers its users numerous advantages. A specialty is the new accounting function of the cutting-edge WMS: With this function, every receiving or shipping of goods and every picking will automatically be recorded, assigned to ... more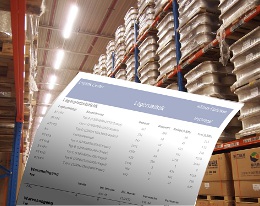 Performance management
The standard warehouse management system by w3logistics AG from Dortmund supports the user with numerous functions for warehouse performance management that can be used to analyse the work processes and to check their efficiency. The performance management functions offer ... more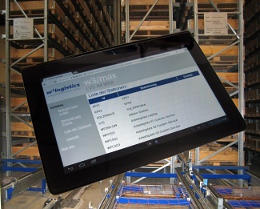 WMS on the web
The current version of the WMS w3/max now also includes a web application. The web interface features three major areas: At first, the current stock levels can be accessed anywhere and anytime. The customer thus gets a report of the most important information on stock levels of the goods in the warehouse ... more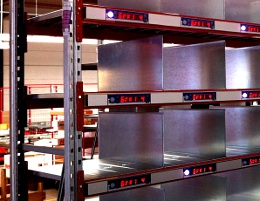 Pick-by-light
For the warehouse management suite w3/max, a module for pick-by-light support is available. This component implements a paperless picking with pick-by-light. This picking process guides the respective worker by a light signal and a digital display and indicates how many parts to pick from which storage place ... more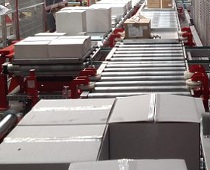 Returns managment
In the age of e-commerce, returns of delivered goods have become a commonplace process. They can occur for various reasons, for example wrong deliveries, customer complaints, or order cancellations. Nevertheless, they pose a big challenge for the logistics of a company. ... more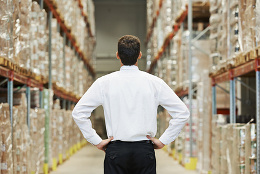 Integrated stocktaking
October and the time is coming, where many companies start to think about stocktaking. Make sure that your employees are able to handle this efficiently and with little expense. Using the inventory module of w3/max, you will be able to benefit from the potentials of integrated stocktaking ... more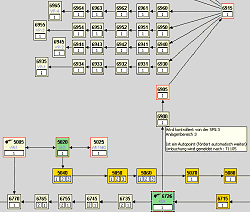 Warehouse visualization
The warehouse control center should have a complete overview of the condition of the warehouse and conveyor technology at all times. The visualization module of w3/max enables extensive, interactive display and information functions, both for warehouse management and material flow ... more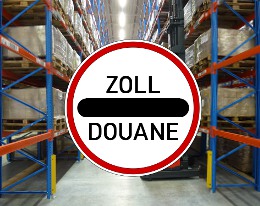 Bonded warehouses
In today's globalized world, customs clearance presents a special challenge within a warehouse management system. Therefore, customs issues played a decisive role in the further development of the warehouse management system w3/max ... more