Customers about w3logistics

Kay Teske, leader of materials management at KHS Corpoplast GmbH:
"Many good ideas, a high quality of implementation, and adherence to the time schedule: We are satisfied with w3logistics!"

Frank Hillringhaus, project leader at KHS:
"Now our software not only operates faster, but will continue to work soundly and securely. Moreover, with this retrofit project with w3logistics we have created a clean basis for future optimisations and extensions."

Holger Schäfer, executive manager of Coldstore Hamm GmbH:
"By using the same software at all three Coldstore locations we now can share resources across all warehouses much easier. This flexibility will be a benefit to our customers as well as to our employees."

Karl-Heinz Lippe, executive manager of DHL Solutions Fashion GmbH:
"We were looking for a solution to support the existing workflow and to make it transparent. With w3logistics and their efficient software we quickly and easily reached this aim."

Jürgen Orth, executive manager of Kluth GmbH:
"With a large number of references, w3logistics can demonstrate short introduction times, high quality and customer orientation."
Read also …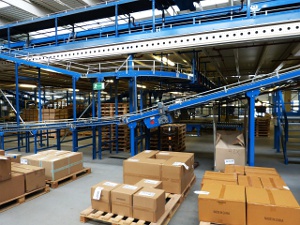 w3/max – material flow for all cases
w3/max is also the right solution when it comes to controlling an automated storage system. The material flow component of the logistics suite from w3logistics supports a wide range of conveyor technologies. Even mixed operation, the most diverse storage technologies and different manufacturers are ... more

w3logistics controls all your warehouse processes
At Borchers w3logistics supports all warehouse processes of a third party logistics provider, Coldstore handles 10,000 t of meat per year at two locations – with solutions of w3logistics our customers control fork lift trucks, materials handling equipment, picking and invoice generation ... more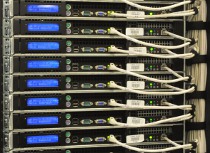 Experts for your database
Your business critical applications rely on a high-performance database. Be it Oracle or SQL server, you can rely on our expertise! Performance analysis, tuning or preventative maintenance – whatever you may need, our database specialists will be able to help you ... more