The board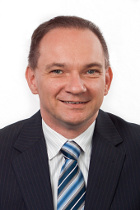 Thomas Omerzu, Founder,
Member of the Board
Thomas Omerzu is responsible for the software development and coordination of administrative tasks at w3logistics. Before founding w3logistics, Thomas worked for Quantum Gesellschaft für Software mbH. There he was engaged into the development of client-server and internet applications, in the end as the manager of the internet technology division.
The supervisory board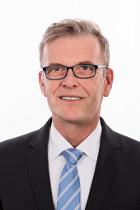 Prof. Dr.-Ing. Joachim Schulte,
Chairman of the supervisory board
Prof Dr Joachim Schulte studied mechanical engineering at the University of Dortmund, where he was awarded his doctorate at the chair for materials handling and warehousing of Prof Dr Jünemann. Subsequent stations of his career included the central logistics management of a Europe wide trade with spare parts for commercial vehicles, and managerial positions at Quantum.Logistics GmbH and SSI Schäfer Noell GmbH in Dortmund. In 2002, he was appointed professor for logistics management at the University of Applied Sciences in Gelsenkirchen, Dept. Recklinghausen, at the faculty for industrial engineering. His work is focused on the analysis and optimization of logistical processes in distribution and picking. He is author of numerous scientific publications and dissertations.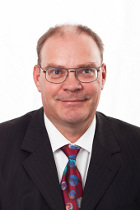 Udo Salewski
Vice chairman of the supervisory board
In 1991, after his graduation in engineering at the RWTH in Aix-la-Chapelle, Udo Salewski started his career as software developer in the technology department of Quantum Software GmbH in Dortmund. There he focused his work especially on the improvement of quality standards in the software development process. Shortly after the company foundation in 2000, he changed to w3logistics. In his position as head of software development, he significantly contributes to the high quality of products and services.
Horst Huttenhuis op Bevers
Member of the supervisory board
Since he joined the company in the year 2002, Horst Huttenhuis op Bevers has been caring as a consultant for the further development of business critical software for a leading company in the financial service industry. His tasks reach from constitution of the development process to technical design and implementation of the business requirements to performance tuning of critical infrastructures. Prior to this he worked 10 years for Quantum Gesellschaft für Software mbH in the project development for the manufacturing and financial service industries. Horst Huttenhuis op Bevers owns a diploma in computer science from the University of Dortmund.
Read also …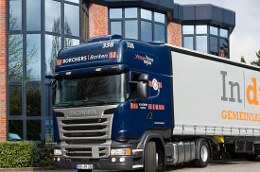 BORCHERS Borken: Future-proof orientation with w3/max
BORCHERS Borken GmbH is considered an experienced and innovative logistics company with core competence in the fields of transport, storage and system logistics. With its headquarters in Borken in the Westmünsterland region of Germany and around 150 employees, the company provides logistics ... more

w3logistics controls all your warehouse processes
At Nellen & Quack w3logistics supports all warehouse processes of a third party logistics provider, Coldstore handles 10,000 t of meat per year at two locations – with solutions of w3logistics our customers control fork lift trucks, materials handling equipment, picking and invoice generation ... more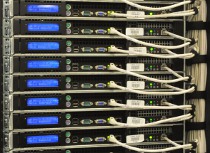 Experts for your database
Your business critical applications rely on a high-performance database. Be it Oracle or SQL server, you can rely on our expertise! Performance analysis, tuning or preventative maintenance – whatever you may need, our database specialists will be able to help you ... more