w3/max
S.N.A.P.

– Take photos instead of writing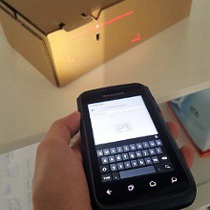 Innovations in MDE technology make it possible: Take pictures instead of writing reports.
w3/max S.N.A.P. "Supplement New Articles with Pictures" is the innovative application for the newest MDE technology, which eases your migration to the warehouse of the future. Document, check and control your incoming and outgoing goods faster and more secure than ever before.
By means of a camera integrated into the MDE, you can directly save an image of the article when you scan it during goods receipt. The same is possible in damage events or for return shipments.
Another regularly occurring problem can also be solved using SNAP: Goods that were securely packed can now be documented using the app and these pictures can be used as additional evidence in case of transport damages.
Your advantages:
Direct digital capture of article images
Documentation of damage events
Integration into all ERP systems
Meaningful tracebility
Big time savings by direct entry and documentation
Use w3/max S.N.A.P. as stand-alone solution to digitize your articles easily and integrate this into your ERP system or your company's own databases.
Or you can benefit from our logistics know-how and discover the advantages of an integration of article images into your WMS w3/max. Our MDE application is fast, secure and user-friendly, and runs directly in a browser on your mobile device. Immediately after taking the picture, the data is available with an appended article reference and can efficiently be post processed by you.
* * *
w3/max S.N.A.P. Product sheet as PDF (in German, 1615 kB)
Read also …

Warehouse management: Individually or standard
At Stahlwille pickers work with MDEs and data glasses with an individually tailored solution, whereas at BORCHERS Borken two different locations use the same standard despite of different infrastructures. Two solutions – and many satisfied customers of w3logistics ... more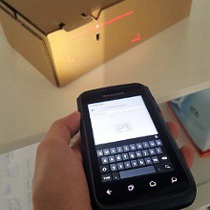 Warehouse optimization: Get more our of your warehouse!
By means of its modular structure, w3/max makes it easy for you to optimize your warehousing processes step by step. This way you can adapt your system to fit changed requirements and your standard WMS becomes an individual solution exactly tailored to your needs. ... more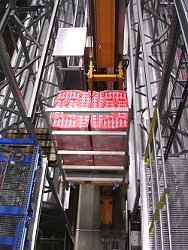 Material flow: w3logistics controls your equipment
At Corpoplast, the solution of w3logistics operates a small-parts warehouse, and at the Erfurt plant of DMK Deutsches Milchkontor it controls a high bay warehouse with extensive materials handling equipment. All transports are controlled at PLC level and are optimized for manual handling ... more