w3/max
S.P.O.T.

– Scanning is all water under the bridge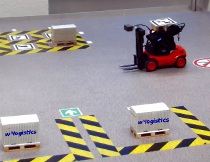 Optimization of time and costs for the warehouse of the future, making material flows more efficient, relieve employees and accelerate business processes:
w3/max S.P.O.T. "Smart Placement and Object Tracking" provides you with a new quality of identification and tracking of logistic objects.
Our novel camera based analysis system allows for a more efficient control of logistic systems by omitting superfluous scanning and reading processes.
The identification of individual pallets at goods receipt is not yet conceivable without a scanner. But the subsequent transports into the warehouse or transports out of the warehouse can easily be tracked by means of modern image processing technology without further complicated equipment.
Your advantages:
Acceleration of warehouse processes
Relief of employees
Increase of productivity
Abolition of work and process steps
Saving of time and money
The system focusses on real time information extraction from moving pictures of the warehouse and the storage places. The relevant logistical operations are recognized based on the collected information blocks, are automatically enriched with all significant additional data and booked in the warehouse management system.
The abolition of expensive fork lift truck control systems and superfluous work and process steps saves much time and money.
* * *
w3/max S.P.O.T. Product sheet as PDF (581 kB) (in German, 581 kB)
Read also …

Warehouse management: Individually or standard
At Stahlwille pickers work with MDEs and data glasses with an individually tailored solution, whereas at BORCHERS Borken two different locations use the same standard despite of different infrastructures. Two solutions – and many satisfied customers of w3logistics ... more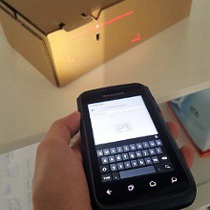 Warehouse optimization: Get more our of your warehouse!
By means of its modular structure, w3/max makes it easy for you to optimize your warehousing processes step by step. This way you can adapt your system to fit changed requirements and your standard WMS becomes an individual solution exactly tailored to your needs. ... more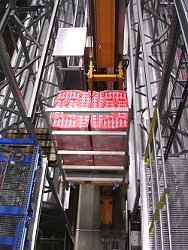 Material flow: w3logistics controls your equipment
At Corpoplast, the solution of w3logistics operates a small-parts warehouse, and at the Erfurt plant of DMK Deutsches Milchkontor it controls a high bay warehouse with extensive materials handling equipment. All transports are controlled at PLC level and are optimized for manual handling ... more