Successful SQL Server migration at KHS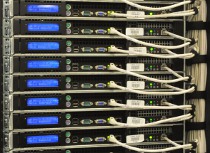 Already three years ago, w3logistics AG from Dortmund took over the maintenance for the globally distributed MS SQL Server databases of KHS GmbH. Last year, w3logistics decided together with the IT staff of KHS to migrate the around 250 databases spread over seven servers to new servers.
During the migration, the SQL Server team of w3logistics AG was not only responsible for the technical doing, but also the associated project organization.
To ensure that the productive operation could continue uninterrupted, all process steps of every participant (from the IT department to the end user) needed to be coordinated especially careful. For every productive server a parallel test server was set up, and those were used to perform test migrations in close cooperation with the application supervisors. This way, many possible problems could be identified and solved before the actual migration, and the expected downtime could be calculated.
During the migration, special attention was paid to licensing issues and the costs involved. w3logistics conceived the new SQL Server infrastructure in such a way that the customer now gets along with lower licensing costs.
Since the new servers are implemented as virtual machines, smaller entities could be created so that the maintenance of the individual servers is now much easier to organize.
The upgrade of the SQL Server versions was also a big task to be handled in the course of the database migration. During the preparations, it was clarified either with the application supervisor or the supplier of the respective application in how far it was possible to run the applications' database on a newer database version.
Freimut Vosen, project leader at the customer: "I am absolutely sure, without w3logistics we would not have been able to handle this project with our existing personnel capacities, neither technically nor organizationally."
Read also …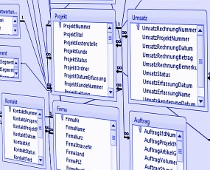 Your database in the most capable of hands
You know the employees of w3logistics AG from Dortmund as logistics experts. What you might not know yet: We also possess comprehensive know-how in the area of installation, administration and maintenance of complex database systems. Be it ... more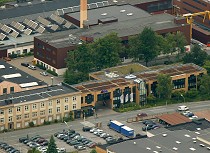 w3logistics maintains Oracle für KHS
Maintenance for all company critical Oracle databases of KHS GmbH – this is the task that w3logistics has been conducting successfully for more than a year on behalf of the leading supplier of beverage applications and of complete facilities for the beverage, food and non-food industries ... more