Your Database in the most capable of hands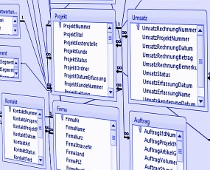 You know the employees of w3logistics AG from Dortmund as logistics experts. What you might not know yet: We also possess comprehensive know-how in the area of installation, administration and maintenance of complex database systems. Be it Microsoft SQL Server or Oracle databases, we have the adequate expert for your system!
Aside from classical maintenance, w3logistics AG offers second level support, development services and administration for your database.
We support you in planning and installation of databases and advise you at the sizing of hardware. For running systems we provide you with performance analysis, performance tuning or the consolidation of databases.
w3logistics has been a Gold Partner in the Oracle Partner Network and has certified employees for Oracle databases as well as for Microsoft SQL server databases, and this not only for the administration, but also for development. Our experts know your database from every possible angle!
A special focus of w3logistics AG lies on the implementation and maintenance of distributed databases. Be it Oracle RACs or Microsoft SQL Server scaleout: We have the suitable solution for your database system.
Our services are completed by our "Early Watch" maintenance for database systems. On this preventative maintenance, we regularly check your database for looming malfunctions. Expensive downtimes of your production can usually be avoided this way.
Talk to us!
Already tomorrow your database system could be much safer!
Read also …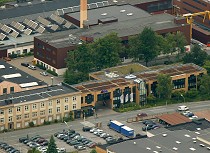 w3logistics maintains Oracle für KHS
Maintenance for all company critical Oracle databases of KHS GmbH – this is the task that w3logistics has been conducting successfully for more than a year on behalf of the leading supplier of beverage applications and of complete facilities for the beverage, food and non-food industries ... more