Happy birthday, w3logistics!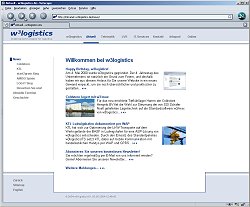 On May 4th, 2000, w3logistics was founded.
The fourth anniversary of the company's foundation is of course a reason for celebration, and thus we have put our website into a new garment for this occasion, to make it even more concise and convenient for you.
From now on, you can find an overview of the most current news together with a short version of the messages directly on the front page, so that you can quickly get to the messages of your interest.
We would be glad to welcome you to our web site in the future!
Read also …