Invitation to MEiM 2015 in Paderborn
(Sorry, this document is not yet available in English. German version follows.)

Am Mittwoch den 28. Oktober ist es soweit!
Die MEiM 2015 in Paderborn öffnet ihre Tore. Zur größten Kongressmesse in Ostwestfalen laden wir Sie herzlich ein!
Hochwertige Fachinformationen aus den verschiedensten Disziplinen, interessante Geschäftskontakte sowie ein äußerst angenehmes Rahmenprogramm erwarten Sie. Über 50 Aussteller, 30 Vorträge, 3 Key-Speaker und etwa 1.000 Entscheider aus der Region: Das ist die MEiM 2015 im Heinz-Nixdorf-Museums-Forum in Paderborn. Lassen Sie sich dieses Highlight nicht entgehen!
Planen Sie Ihren Messebesuch und melden Sie sich als Besucher an.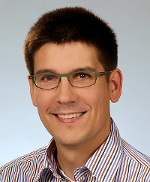 Der Buchungscode für eine kostenlose Anmeldung lautet
MH3922UY
. (Die Teilnahmegebühr von 99,-- € übernehmen wir für Sie.)
Besonders freuen würden wir uns, wenn Sie sich auch den Vortrag unseres Kollegen Thomas Ronzon anhören.
In seinem Referat "Schatten-IT – Chancen und Risiken der unbekannten IT", der um 15.20 Uhr beginnt, zeigt er Ihnen die Risiken dieses Phänomens, das in nahezu jedem Unternehmen existiert und liefert praxisorientierte Methoden und Tipps zum Umgang damit.
Read also …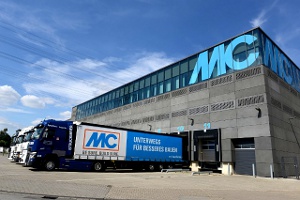 Inventory sampling at MC-Bauchemie
MC-Bauchemie Müller GmbH & Co. KG is one of the leading international manufacturers of construc-tion chemical products and techniques. For more than 60 years, the company has stood for individual solutions for the tempering of concrete as well as for the protection and maintenance of buildings ... more
w3logistics turns 22!
Today, w3logistics AG celebrates its 22nd company anniversary. 22 years in which countless projects have been completed, the company has developed techno­logically and introduced many special products and services to the market. However, there have not only been positive events. For example ... more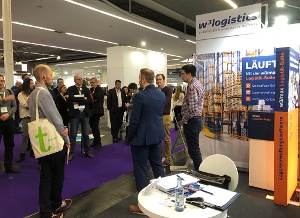 w3logistics presents itself at LogiMAT and Logistics & Distribution
The time has come again. This year, w3logistics AG will present its innovative products and services at two major trade fairs, which will again be held as face-to-face events. Many trade fairs of the last two years did not take place due to the Corona pandemic or were held online. We are glad to be able to talk to you ... more